Our highly skilled and motivated team always deliver successful refurbishments & refits, providing our clients with excellent outcomes, while working to strict budgets and deadlines.
Our work in the office, retail, bar & restaurant sectors means that we are used to carrying out work where buildings are still in use, so we work closely with our clients to minimise disruption to their 'business as usual' operations. Royal Berkshire Construction has extensive experience refitting and refurbishing work in high specification buildings, or older properties, including listed properties.
We provide total, end to end solutions inclusive of Design, Planning, Execution stages, and overall project management.
We are equally happy to work as part of your team of contractors, using our breadth of experience to deliver refurbishment projects on time, and on budget. The Scope of Works that we can undertake covers structural, roofing, mechanical, electrical, joinery, partitioning and internal and external fittings and finishes.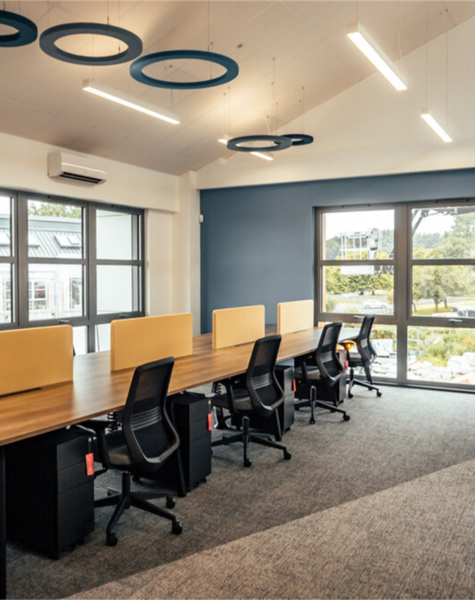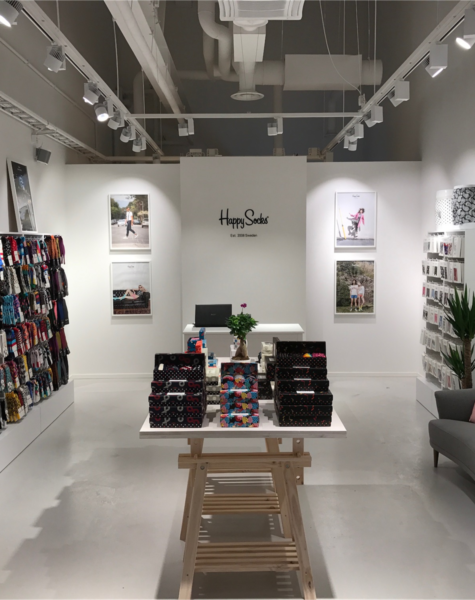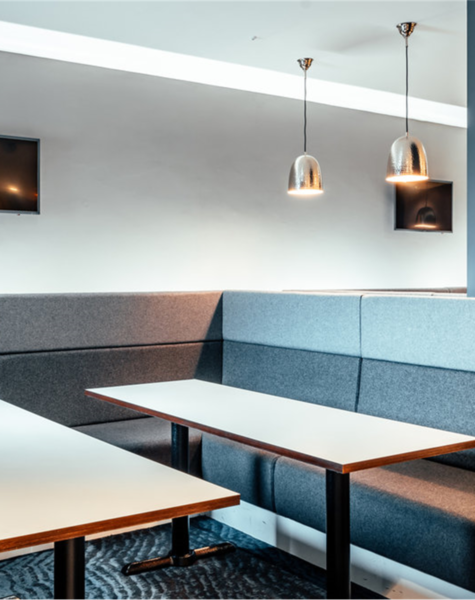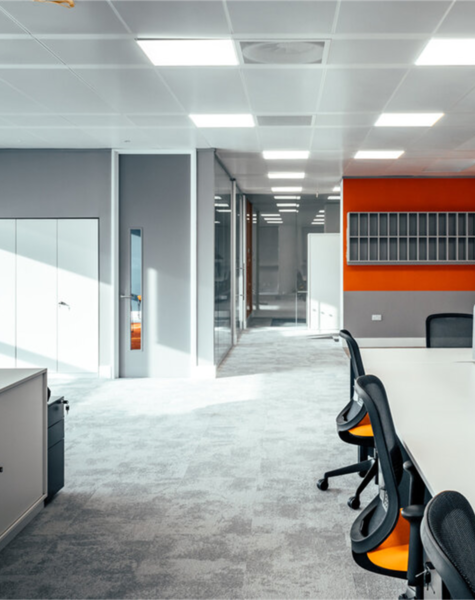 If your office interior stops performing well or is having a negative impact on those using the space, it's time for a refresh!
Our office refurbishment process will align your workspace with your business and its goals, helping you to get more out of your space and unleash its potential.
Our office refurbishment solutions focus on the benefits they bring to your team and the efficiency of your business. We're a passionate and expert office refurbishment company able to offer everything from design through to fit out!
Minimal Disruption: Need to keep disruption to a minimum? No problem. Our office refurbishment specialists are expert at working alongside a functioning business, keeping disruption to a minimum and working in zones where possible.
Interior Revival: Even the dullest of interiors can be completely transformed into standout spaces. All you need is some vision, creativity and a team to bring it to life, and that's exactly what our office refurbishment service offers.
The purpose of our bar and restaurant refurbishment service is to bring a new lease of life to your existing interior. Businesses change, and so do interior trends, and we will refurbish your interior to bring it in line with your brand, space and customers.
We understand how important it is to reduce business downtime as much as possible during a refurbishment, and our bar and restaurant refurbishment specialists are expert at keeping disruption to a minimum. We can plan our works around your functioning business where possible, but also work efficiently to reduce any downtime when working in zones isn't possible.
All spaces have potential, and it's our role to help unleash the potential of your bar or restaurant. Whether you need a bar refurbishment to bring your space in line with a re-brand, or a restaurant refurbishment to bring your interior up to date with the latest trends, our turnkey refurbishment service covers all of that. From design to fit out.
Royal Berkshire Construction consists of a wide range of specialists who will ensure that every task and every finer detail, no matter how large or small, is done with painstaking precision for a superb finish and solid reliability:
Builders and engineers to construct your plans with millimetre accuracy
Painters, decorators and fitters to bring your shop to life with the finest craftsmanship
Electricians, gas engineers and plumbers to install all of the systems your shop needs
Project management to ensure your project is seamless and efficient
We want to make sure that your shop, commercial or retail outlet interior design achieves its full potential, with every fixture, fitting and lick of paint exactly how you want it. Everything will be installed with careful attention to achieve a superb finish, so you not only get steadfast durability, but also an impressive looking interior which your customers will remember for all the right reasons.
Poperinghe Way, Arborfield, RG2 9LW

0118 9762867
07979 154044

enquiries@rbcps.co.uk